"Coming together is a beginning, staying together is progress, and working together is a success." Henry Ford
We welcome all individuals and organizations from Central and Southeastern Europe. The ones that are committed to civil causes and all ​​benevolent like-minded people and organizations out of this region. You are welcome.  
There is always room for the possibility of cooperation.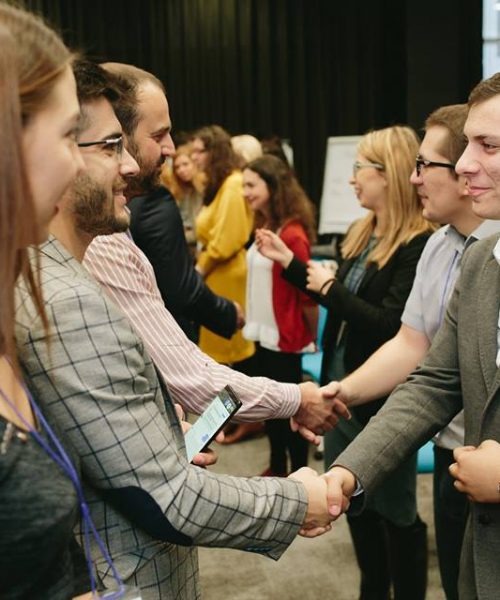 Find a partner for further development and cooperation and become a part of our extensive network.
We know what partnership means — forces with like-minded individuals with similar values and goals, empowering both sides, inspiring their core motivation, and having a more significant influence.
Our Association is a transnational network of young professionals from Central and Southeastern European countries, well-connected with Germany. Our members are experts in various management and project management fields.
They are all open to sharing their knowledge, experience, and enthusiasm. They actively support new initiatives and current and new partners.
For NGOs and corporate sector
•        Workshops with other foundations and associations where experiences are exchanged.
•        Advising organizations
•        Further training for club directors and honorary officials
•        Supporting non-profit, civil society organizations with our management knowledge
•        Workshops, forums, and seminars of the regional network in the CSEE countries
•        Training programs for young professionals and students who want and plan to work in their home country
•        Coaching and mentoring young professionals and students who want and plan to work in their home country
•        Networking of young professionals to exchange experience and maintain multilateral relationships between CSEE countries and Germany
Want to share a new idea with us? Feel free to write to us and share!
We are a network in the countries of Central and Southeast Europe for European integration. Our association was founded by numerous alumni of the Funding program of the Rochus and Beatrice Mummert Foundation to advance the vision of the founders.