How the participants found the first Leadership Summer School:
"Thank you for this! I hope to stay in contact with the organisation and participate in some events."
"Excellent organisation of the event, especially given that this is the first year."
"The backup by the Alumni Association is very important and enriching. It was really nice to have the two Alumni, Jiri and Marcell there talking about their professional experience and helping with the workshops."
"I was going home happy and I would really recommend that to my friends."
"Meet great young professionals and have some important lessons about leadership and future professional life."
"This summer school doesn't mean partying for the whole week, you really get to know some new things and work on real cases."
"I would strongly recommend this Summer School, because it was perfectly organized and the trainings were excellent – it totally exceeded my expectations and I would be glad if other students could participate as well.
"I would like to thank you once again for this opportunity, I honestly think that everything was excellent – the experiences and knowledge I have gained during this week changed my mindset regarding many topics and I can not thank you enough for this "new-way-of-thinking" that I have now."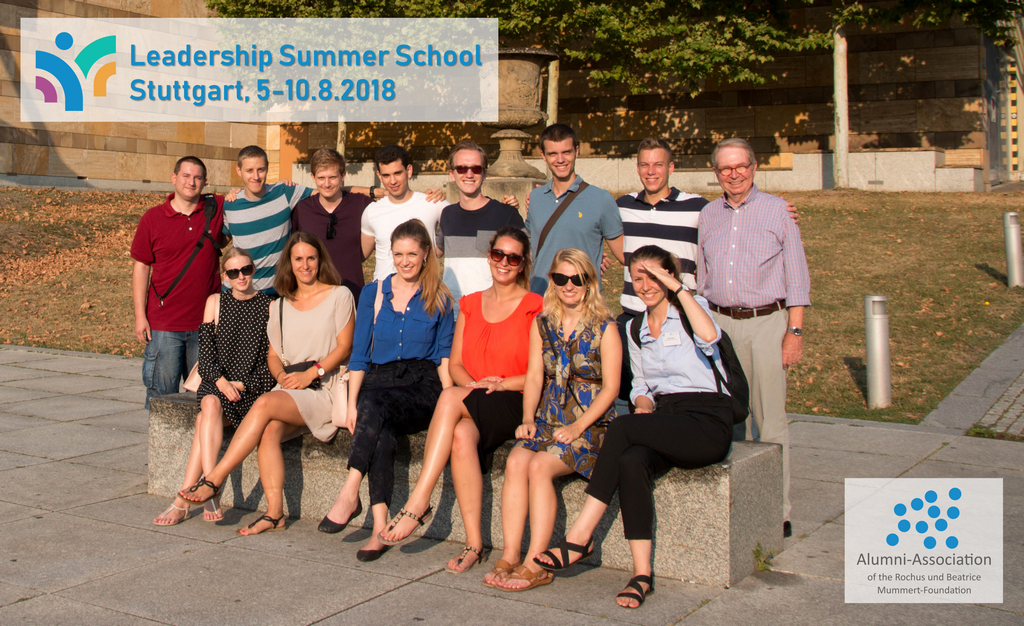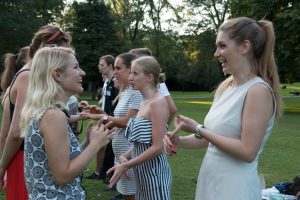 Die erste Leadership Summer School des Mummert Alumni-Vereins fand 5-10. August 2018 in Stuttgart statt. Die 13 Teilnehmer aus Tschechien, Slovenien, Croatien, Bosnien, Serbien und Ungarn sind am Sonntag angekommen, und die Veranstaltung wurde mit einem Get-Together-Abend eröffnet.
Am Montag haben die Teilnehmer an einem Persönlichkeitstraining von Holz Consulting teilgenommen, am Abend zum schwäbischen Abendessen von Mummert-Alumnus Balázs Bence Harsányi begleitet. Von unserem Beirat war Herr Joachim Horras die ganze Woche für die Teilnehmer da. Dienstag war für die Case Study mit Horváth & Partners, und dazu ein inspirierender Vortrag von Herrn Prof. Horváth.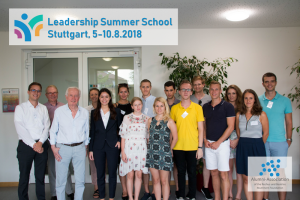 Mittwoch und Donnerstag wurden wieder von Holz Consulting gestaltet zu den Themen Konfliktmanagement, Kommunikation und Projektmanagement. Zwei Alumni, Marcell Gáthy und Jiri Waldhauser haben die zwei Tage die Workshops mit ihren selbst erstellten Case Studies und eigenen Beispielen ergänzt. Donnerstag hatten die Teilnehmer mit den Alumni ein gemeinsames Abendessen in einem stuttgarter Brauhaus. Ilona Sonnevend, Vorstandsvorsitzende des Alumni-Vereins hat den letzten Tag um das Thema Netzwerke und mit einer Case Study zur Organisation einer Konferenz über die Zukunft Europas gestaltet. Zum Schluss haben Mentees haben ihre anwesenden Alumni-Mentoren kennengelernt.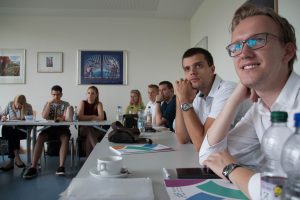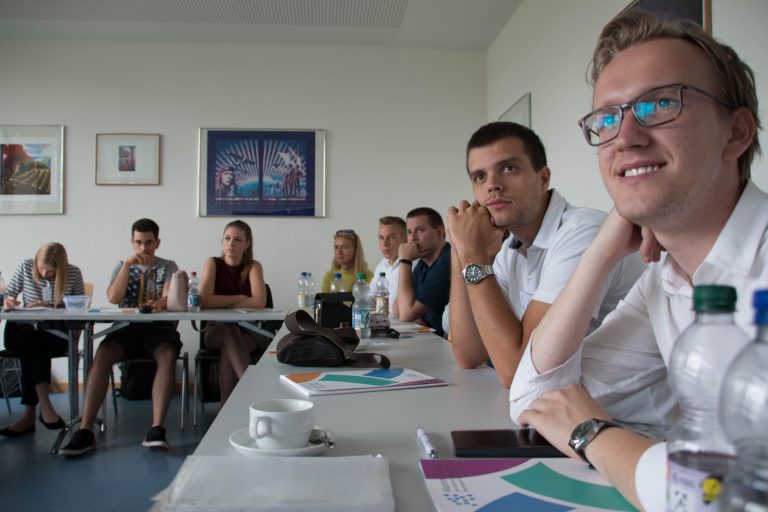 Nach den Rückmeldungen der Teilnehmer ist eine erfolgreiche Woche hinter uns, die sie alle genossen haben, und viel wertvolles mitnehmen konnten. Nach der ersten Pilot-Veranstaltung haben wir aber auch die Punkte identifiziert, wo es noch Verbesserungsbedarf gibt entweder im Konzept oder in der Organisation, und wir freuen uns, dass laut unserer Pläne die Leadership Summer School auch 2019 stattfinden wird. An dieser Stelle möchte ich mich bei allen bedanken, die dieses Projekt in den letzten 1,5 Jahren unterstützt haben!
Krisztina Gubicza, Projektleiterin Leadership Summer School 2018
"Motiviert, weltoffen, wissbegierig und freundlich, so habe ich die Teilnehmer an dem Tag empfunden, den ich zusammen mit ihnen verbracht habe. Mein Eindruck während der Skype-Interviews im Vorfeld von der Leadership Summer School hat mich nicht getäuscht."
Tereza Bilkova, Projektteam Leadership Summer School
---