In diesem Herbst führte die Entdeckungsreise die Mitglieder und die Freunde des Mummert-Alumni-Vereins nach Sofia – die Hauptstadt Bulgariens. Am Freitagabend kamen die Teilnehmer zu einem Get-Together zusammen und tauschten sich über die Neuigkeiten im persönlichen und beruflichen Leben aus. Dazu durften wir zum ersten Mal externe Freunde aus Polen, Bosnien und Herzegowina und Slowenien willkommen heißen.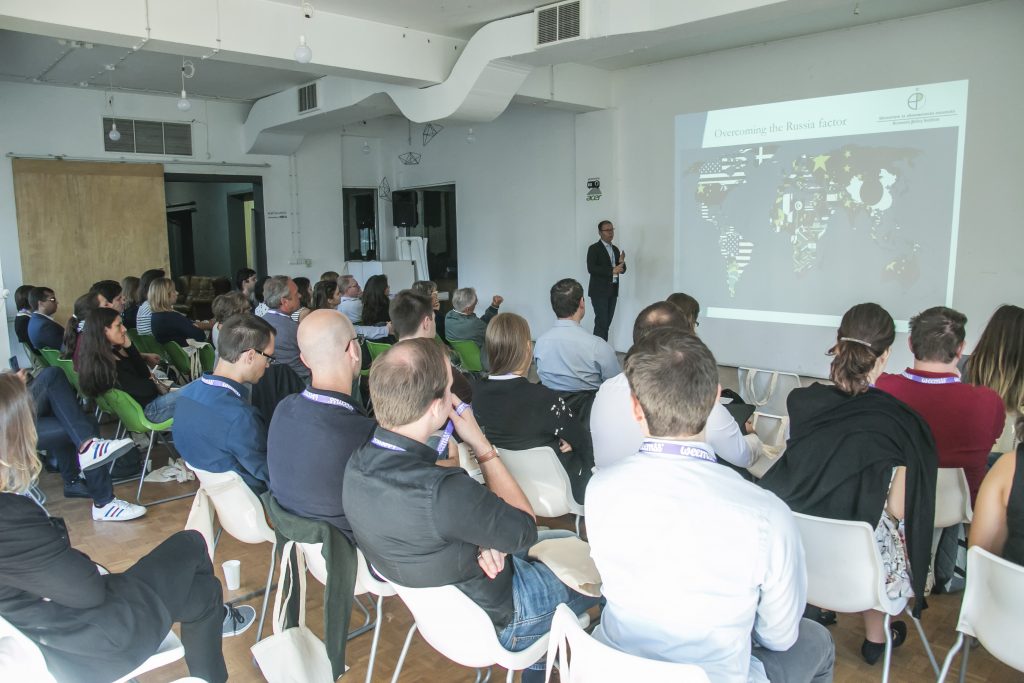 Das erste Co-working Raum in Sofia "Betahaus" bewirtete am Samstag die 42 Teilnehmer für die vielfältigen Seminare. Der Vormittag wurde an den aktuellsten Entwicklungen in der Wirtschaft gewidmet, gefolgt von der Einführung in der Startupszene und von der gezielten Förderung von technologischen Produkten von globaler Bedeutung als Antriebskraft für Innovationen. Die Mittagspause im Garten gab Möglichkeit zum Erfrischen und Netzwerken in der Sonne. Danach machten die Gäste einen Rundgang durch den Veranstaltungsort, um mehr über das Konzept und die Aktivitäten im Haus zu lernen. Jede Tour fing mit leckeren Smooties und mit dem Kennenlernen des herstellenden Familienunternehmens an. Das Programm setzte mit zwei Rückkehrer aus Plovdiv fort, die zur Entwicklung des Sozialkapitals in der zweitgrößten Stadt Bulgariens beitragen und die kleinen und mittleren Unternehmen zur Kollaboration in der Region bewegen. Im Anschluss erfuhren die Teilnehmer Einzelheiten über den Weg Bulgariens in die EU, die Erfahrungen nach den ersten 10 Jahren Mitgliedschaft und die Prioritäten während der ersten bulgarischen EU-Ratpräsidentenschaft. Außer den bulgarischen Referenten lernte man die Erfahrungsgeschichte einer Deutschen kennen, die sich für die talentierten Künstler im Land einsetzt. Das Programm endete mit einer Filmvorführung von dem Kurzfilm "Red light" mit anschließender Diskussion über die Kinoindustrie mit dem Filmregisseur.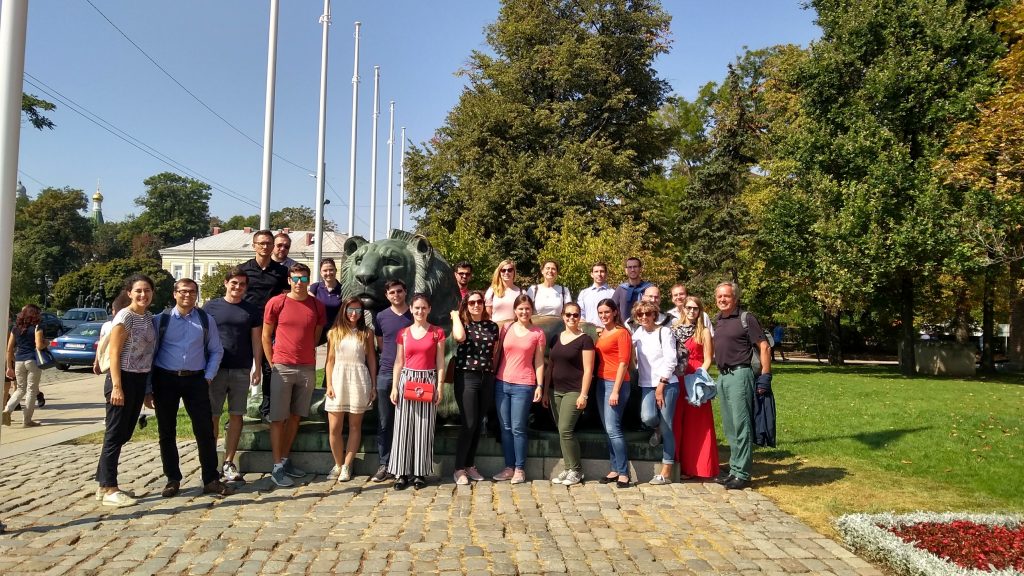 Das Kulturprogramm setzte in einer traditionellen Taverne am Abend fort. Die Gäste konnten die Pracht und Energie der bulgarischen Volkstänze bewundern und die Mutigsten, gestärkt von den leckeren Speisen, wagten sich auch zum Mittanzen. Am sonnigen Sonntag erkundigten die Alumni und Freunde die lange Geschichte Sofias und die Sehenswürdigkeiten im Herzen der Stadt. Einige Teilnehmer nutzen die Chance am Nachmittag ins Vitoscha Gebirge zu fliehen und die Boyana Wasserfälle zu sehen.
Wir möchten uns hiermit nochmal herzlich bei dem ganzen Orga-Team, geleitet von der Mummert-Alumna, Simona Dakova für die hochprofessionelle Organisation und zahlreiche Informationen bedanken!
"Ich fand das Seminar in Sofia sehr interessant. Besonders spannend fand ich den Vortrag über die Hintergründe von Bulgariens EU-Beitritt und die Einblicke in die Startup Ökosysteme in Sofia."
Ondrej, Mummert-Jahrgang 2013
---
This year's culture and economy seminar took place in Sofia, Bulgaria, where 42 participants gathered for a weekend to learn more about the country. The participants met each other in a loose atmosphere on the get-together event on Friday evening. The Saturday venue was the betahouse, which also functions as a co-working place in Sofia. Apart from getting to know the place, the participants could learn about Bugaria's economy, digital Bulgaria, start-ups, co-working places, the country's recent EU-presidency, but they also gained an insight into the culture and movie industry. The event was a great opportunity to meet young Bulgarian homecomers too.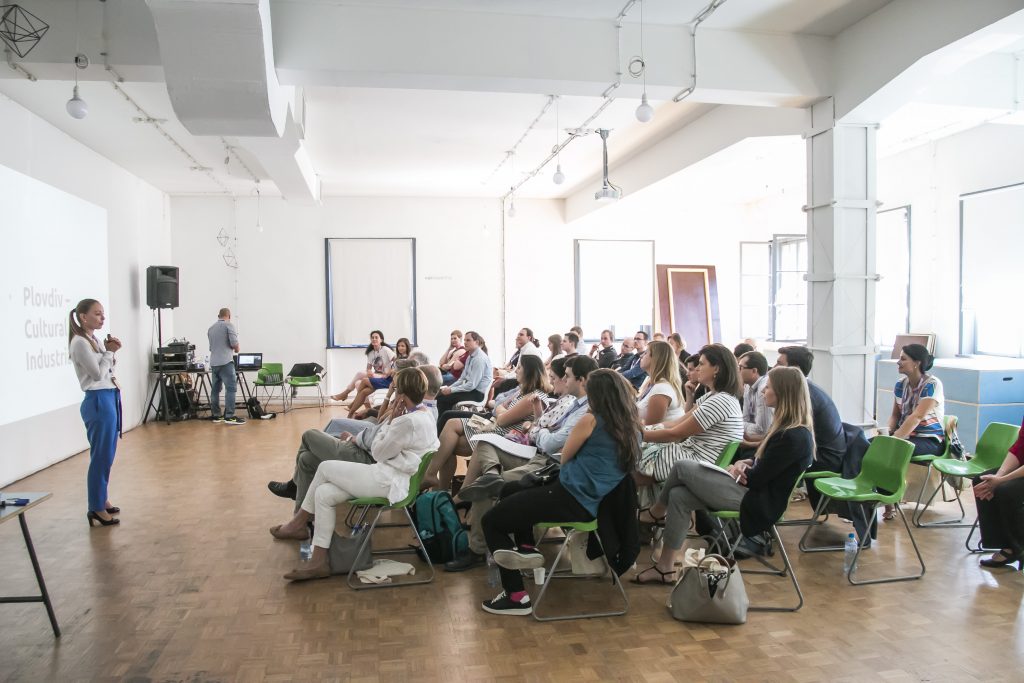 We closed this very informative day in a local restaurant, where we could try the traditional Bulgarian cuisine while enjoying the folks-dance show. The seminar ended on Sunday with an interesting sightseeing tour in Sofia. We would like to thank for the excellent organization our Mummert-Alumna, Simona Dakova and her local team!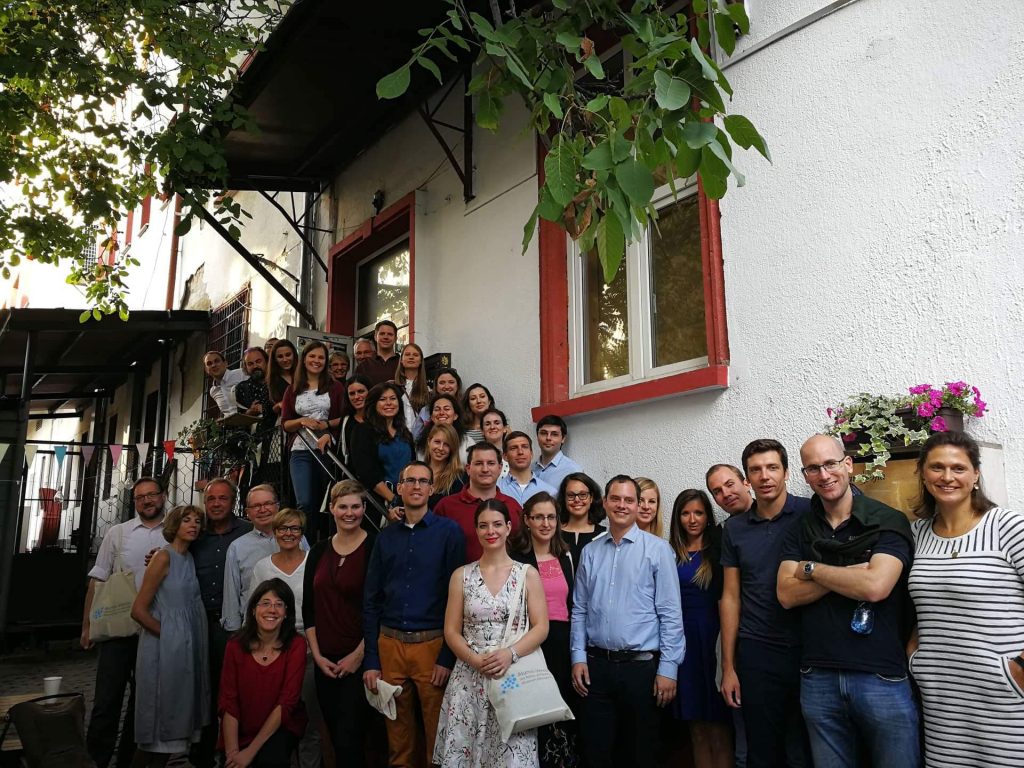 Speakers:
Bulgarian Economy today – Overview and Trends
Yasen Georgiev, Head of Economic Policy Institute
Digital Bulgaria for the Innovations of Tomorrow
Sasha Bezuhanova, Founder and Chairperson at MOVE.BG
Overview of the Bulgarian startup ecosystem
Janet Todorova, Sofia Director of the Founder Institute
Coworking places – the driving force of small and medium-sized enterprises
Valentina Kutseva, Ivan Bondokov, Co-Founders of Limacon Event Center
Bulgaria after 10 years in the EU and after its first presidency of the EU Council
Ingrid Shikova, Founder of the European Studies Department at Sofia University
One German in Bulgaria for the future of talented artists
Wiebke Beiche, Founder of The Art Foundation
Sofia – UNESCO's Creative city of films
Toma Waszarow, Film director, producer and editor
---
Do you want to know more about Bulgaria's vibrant start-up scene?
Have you ever been in a coworking office? Want to experience it yourself?
Are you interested in meeting homecomers and how their success stories change Bulgaria?
Did you know that Bulgaria has more and more female leaders
in sectors traditionally occupied by men?
What are the results from Bulgaria's first Presidency of the Council of the EU?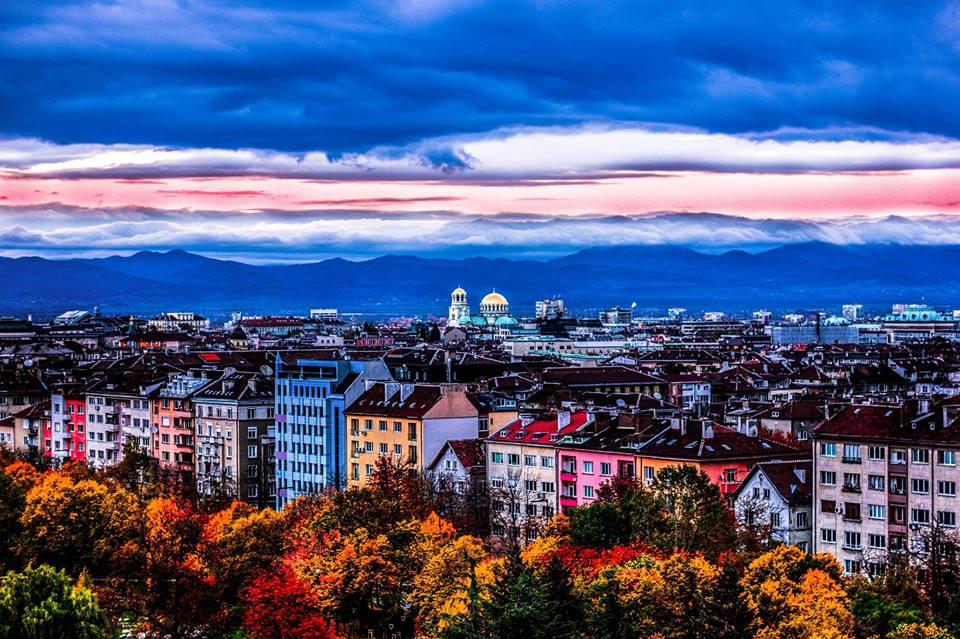 If these and many other topics are interesting for you, we would like to invite you to our Culture and Economy Seminar in Sofia in September. We will get better understanding on recent economical, political and social developments, explore the capital and its history, as well as experience the culture of Bulgaria closely.
The Alumni-Association of the Rochus und Beatrice Mummert-Foundation invites young professionals with scientific, industrial, commercial, or public service background from Middle- and Southeastern- European countries (Poland, the Czech Republic, Slovakia, Slovenia, Hungary, Croatia, Serbia, Montenegro, Romania, Bulgaria, Lithuania, Latvia, and Estonia), and from the DACH-countries (Germany, Austria, and Switzerland) for a Culture and Economy Seminar in Sofia.
German and English knowledge is required, as the programs are to be organized in these languages. We reserve the right to make changes in the topics and in the program.
REGISTRATION IS CLOSED.
Culture and Economy Seminar, 21-23.09.2018, Sofia